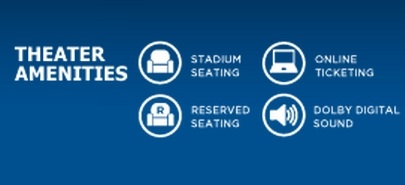 With the recent The Hunger Games movie release came several fanboy and fangirl friends banding together to attend a performance on opening weekend. For good or ill, I ended up purchasing the tickets for the group. I made it to the box office days in advance and the transaction was happily mundane and successful.
The day before the show, one of the friends decided to bring a plus one along for the fun. However, she was very concerned that she couldn't purchase a ticket online and didn't want to cancel the date due to technical difficulties. She asked whether the theatre could add a ticket to my transaction and I agreed to look into it.
Give me something I can work with
Visiting the theatre's website, I confirmed that the online information made the date seem doubtful, showing only 2 performances at that time with one of them in sold out status. When I tried the performance that wasn't sold out, I noticed that the list of available tickets was rather short and only included reserved seating types. I hesitated to buy a single reserved ticket since the rest of us had general admission tickets.
(For those of you outside the U.S., we don't have many movie theatres with reserved, or assigned, seating here. Almost every showing I've ever attended has been general admission. I only recently started patronizing a theatre that provided reserved seating – for a premium. For my American readers, one of the considerations for movie theatre software sold to international chains is the need to provide support for reserved seating as well as intermission.)
May the odds be ever in your favor
I tried calling the theatre to no avail, so I resolved to head over there after work to see about that ticket. When I spoke to the cashier, she explained that what had seemed like 2 separate performances online were really just 1 showtime.
Some programmer's technical solution to the split house for a single performance came through to the web interface in a confusing form. In my experience, an auditorium, or house, had always been either general admission or reserved seating. And, although I tested movie theatre software for over 5 years, I had not encountered this feature request: splitting a single auditorium into 2 classes of ticketing.
Fortunately for my friend's date, movie theatre software has a sold out threshold greater than zero, allowing for eventualities like broken seats, roof leaks, or other unexpected customer service issues. Knowing that, I confidently requested another ticket and easily obtained it. Granted, we ended up sitting in the front row craning our necks a bit as the pack of tween girls next to us excitedly discussed the movie play-by-play, but for once my testing savvy turned up a solution rather than a problem, averting a star-crossed lovers situation.